The 2022 Guide To Nosara, Costa Rica: Everything You Need To Know
When thinking about Costa Rica, it's hard not to think of the white-sand beaches; the warm and welcoming people; and the relaxing vibe of this tropical paradise. The question that often arises for many people is, "Where should I stay?" In this article, we will tell you all about Nosara–a beautiful and charming Pacific coast village within Santa Elena National Park.
Nosara is a paradise
Nosara is a paradise for those who love the outdoors and appreciate unspoiled natural beauty. The small town is located on the Nicoya Peninsula in Costa Rica and is surrounded by stunning beaches, lush jungle, and majestic mountains. Nosara is the perfect place to relax and escape the hustle and bustle of everyday life. It's also a great place for adventure seekers, as there are plenty of activities to keep you busy, including surfing, hiking, zip-lining, and more.
Guide to Nosara – best ways
There are a few different ways to get to Nosara, Costa Rica. You can fly into the Liberia International Airport (LIR) and then take a shuttle or taxi to Nosara. You can also fly into the San Jose International Airport (SJO) and then take a domestic flight to the Nosara Domestic Airport (NRA). Or, you can take a bus from San Jose or Liberia straight to Nosara. Whichever way you choose, getting to Nosara is easy and convenient!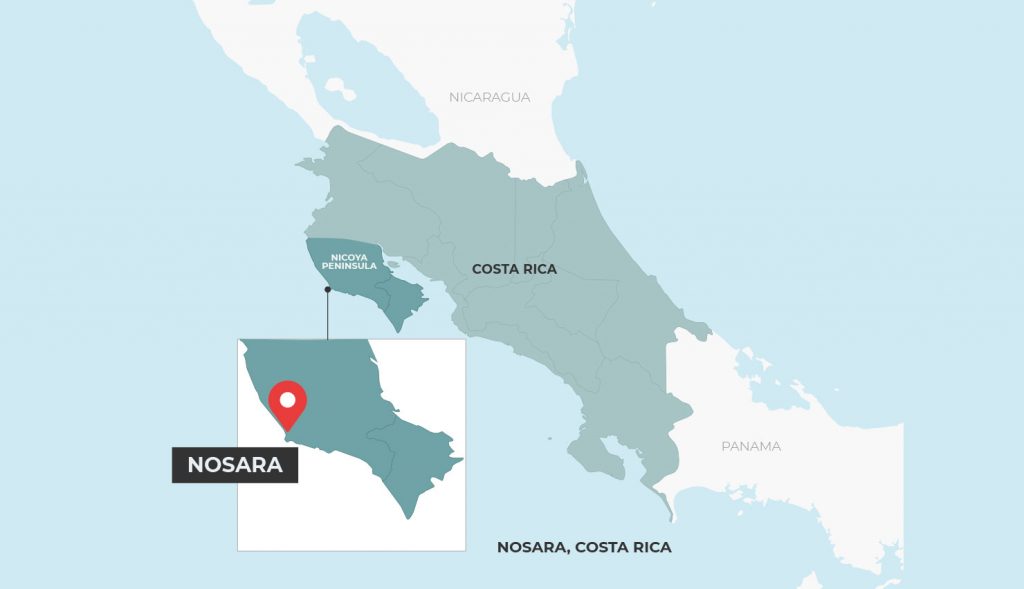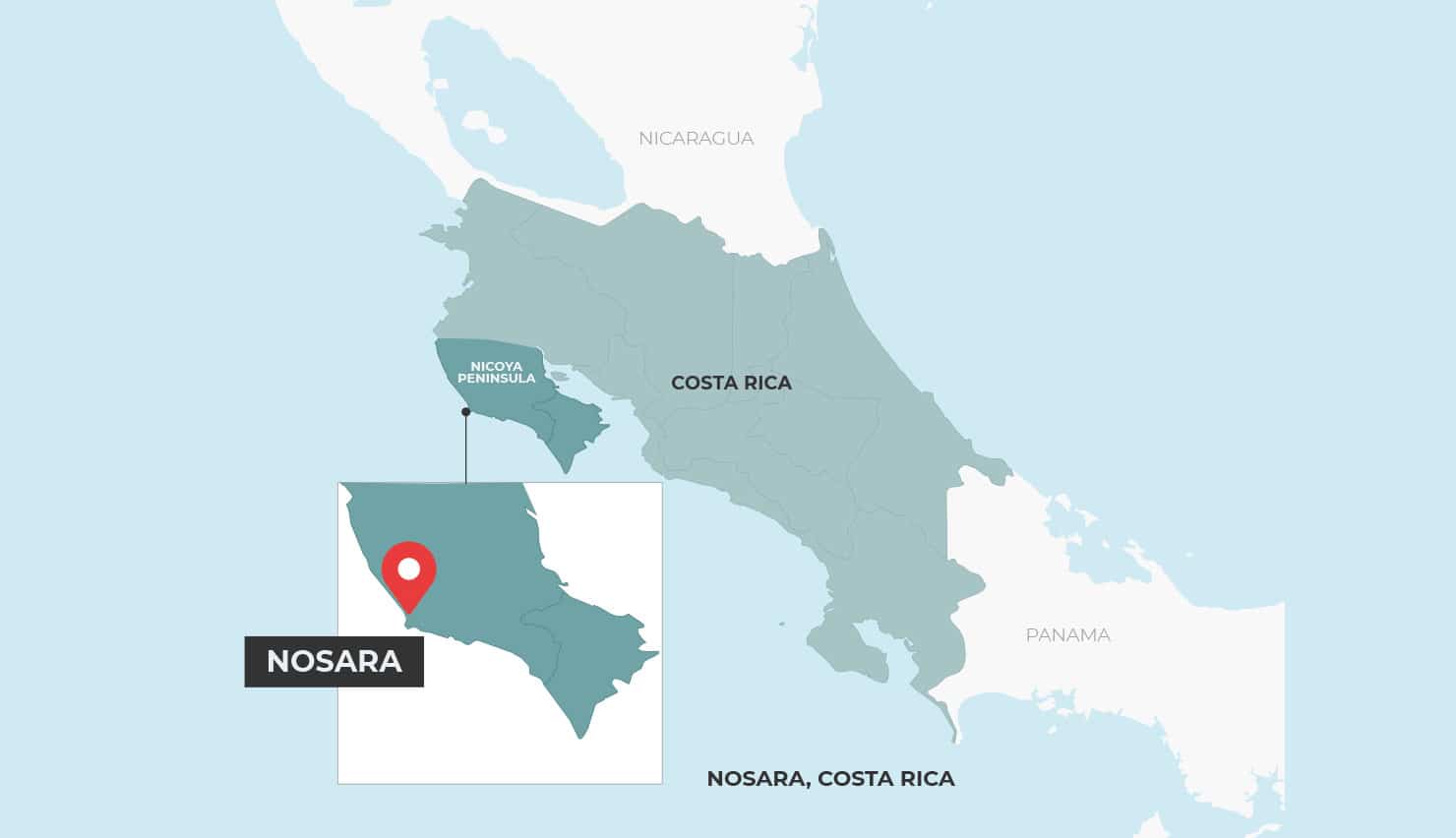 Must see places in Nosara
If you're planning a trip to Nosara, Costa Rica, be sure to check out these must-see places! From amazing beaches to incredible wildlife, there's something for everyone in Nosara.
Beach lovers will definitely want to spend some time at Playa Guiones, one of the most popular beaches in Nosara. This beach is perfect for surfing, sunbathing, and simply relaxing. For those interested in getting up close and personal with some of Costa Rica's famed wildlife, a visit to the Nosara Wildlife Sanctuary is a must. Here, you can see sloths, monkeys, and other animals in their natural habitat.
No matter what your interests are, Nosara has something for everyone. So start planning your trip today and be sure to include these must-see places on your itinerary!
Where to stay in Nosara
If you're looking for the best place to stay in Nosara, Costa Rica, look no further than Playa Guiones. This beautiful beach is known for its world-class surfing, and there are plenty of places to stay right on the sand. There are also several restaurants and bars in the area, so you'll never be bored. If you're looking for a more laid-back atmosphere, Playa Pelada is the perfect spot for you. This beach is quieter and more secluded, making it perfect for relaxing. There are also several yoga retreats in Nosara, so if you're looking to find your zen, this is the place to do it.
What to do in Nosara
If you're looking for things to do in Nosara, Costa Rica, you've come to the right place! This comprehensive guide to Nosara will tell you everything you need to know about this beautiful Central American country.
Nosara is a great place to relax and enjoy the natural beauty of Costa Rica. There are plenty of activities to keep you busy, whether you're a fan of adventure or prefer to take things at a slower pace. Here are some of our top recommendations for things to do in Nosara:
-Take a surf lesson: Nosara is world-famous for its surf beaches, so it would be a shame not to try your hand at surfing while you're here! Surf lessons are available for all levels, so even if you've never surfed before, you can still enjoy this popular activity.
-Visit Playa Guiones: This is one of Nosara's most gorgeous beaches, perfect for swimming, sunbathing, or simply taking a stroll. Keep your eyes peeled for monkeys and other wildlife as you explore this idyllic spot.
-Explore the tide pools: Nosara's tide pools are teeming with marine life, making them an excellent place for snorkeling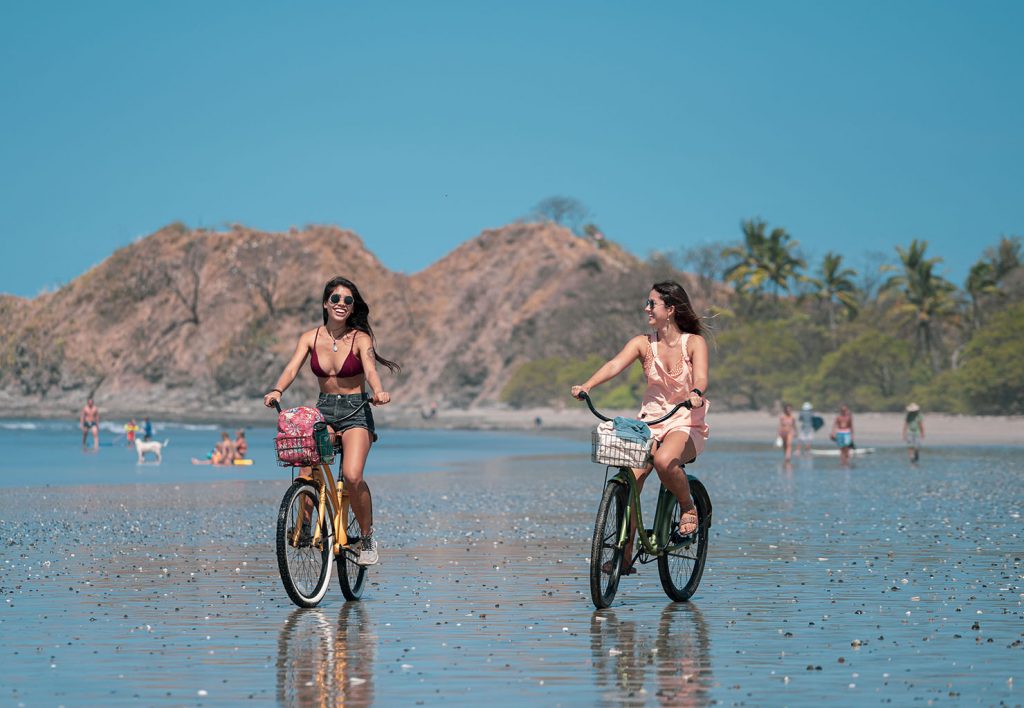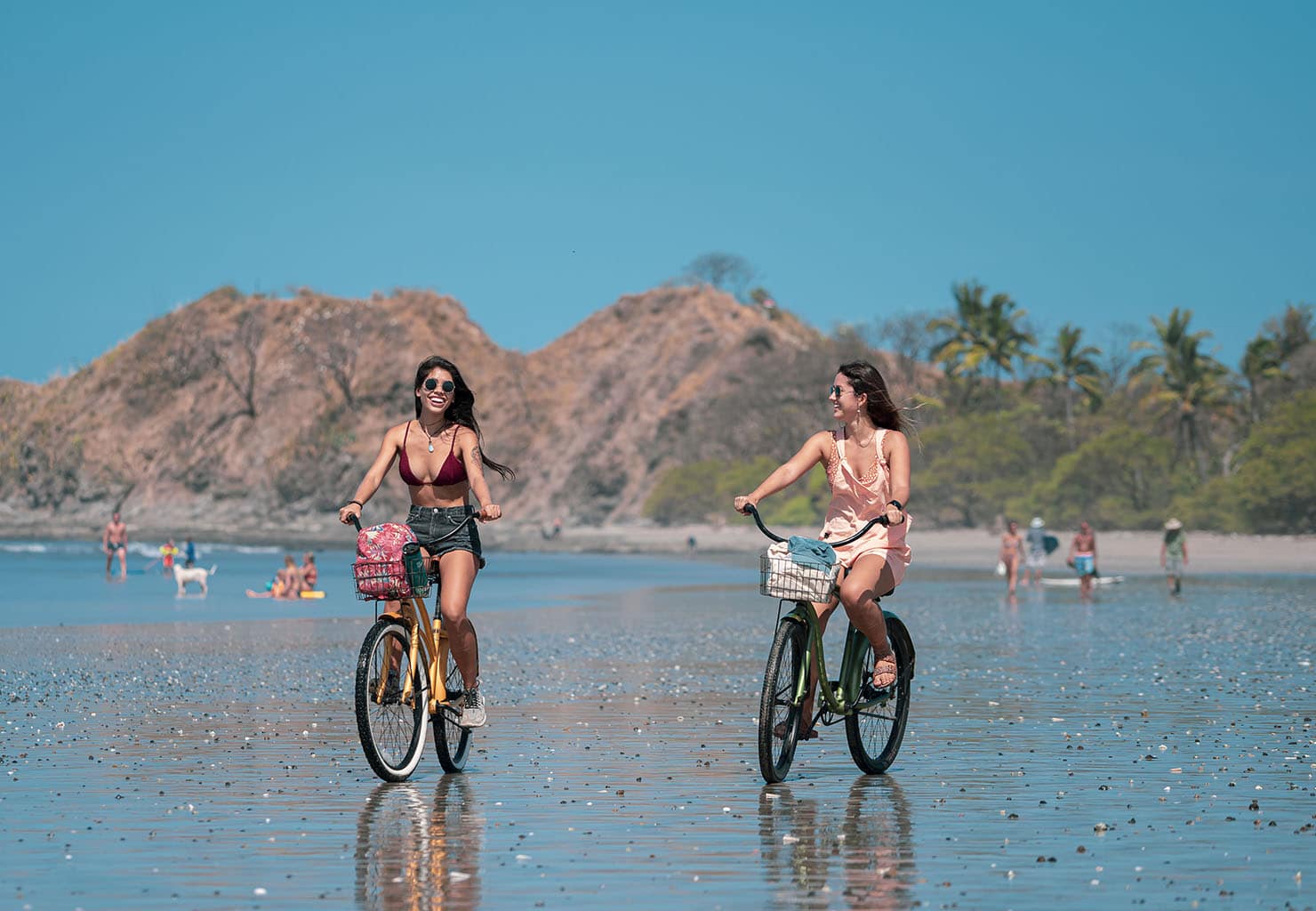 Day trips and things nearby
Nosara is a beautiful town in Costa Rica that offers plenty of activities and attractions for visitors. While it may be tempting to spend all of your time in Nosara, there are also plenty of great things to do in the surrounding area. Here are some ideas for day trips and activities near Nosara:
-Visit the nearby town of Playa Guiones for a day of surfing or sunbathing.
-Take a tour of the nearby Nosara Wildlife Sanctuary, where you can see monkeys, sloths, and other Costa Rican wildlife up close.
-Head to the nearby beach town of Playa Pelada for a day of swimming, sunbathing, and exploring.
-Visit the small town of Nosara Pura for a taste of traditional Costa Rican culture.
-Spend a day hiking through the jungle trails around Nosara.
Excellent food and drinks around Nosara, Costa Rica
Nosara, Costa Rica is a foodie paradise! There are excellent restaurants serving a variety of cuisines, as well as plenty of bars and cafes serving up delicious drinks. Whether you're looking for a casual meal or a fine dining experience, you'll find it in Nosara.
There are also plenty of great places to grab a drink, whether you're looking for a refreshing cocktail by the pool or a cold beer after a day of exploring. No matter what your taste, you'll find something to quench your thirst in Nosara.
So if you're planning a trip to Costa Rica, be sure to add Nosara to your list of places to visit. You won't be disappointed!
Nosara is home to many people, from Costa Ricans to foreigners who have made the town their home. The town has a strong surfing culture, and many of the locals are passionate about the sport. Interesting facts about the locals include that they are some of the friendliest people in Costa Rica and that they are known for their laid-back lifestyle.